Do you get frustrated trying to figure out where stuff might be coming from, as we do? We don't have anything to hide and don't want to pretend something will happen when it might not. Not everyone can get everything tomorrow from everywhere. If our location impedes today's order, we can still help with expedited shipping or in the future when you have more time.
Located in central Montgomery County, Southeastern Pennsylvania, our facility is within minutes of the PA Turnpike (I-476 / NE Extension), PA Route 202, and PA Route 309. We offer local delivery to customers in Eastern Pennsylvania, Southern New Jersey, and Delaware.
Don't worry! If you are not within our immediate service area, we send out a fleet of little brown trucks every evening.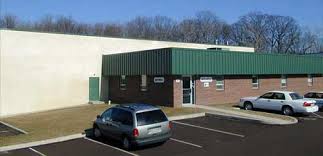 Our 12,000 square foot facility provides room for our offices and an extensive, in-stock inventory. The warehouse is managed by an inventory control system and linked directly to our purchasing and order-fulfillment system.
To us, just-in-time delivery is a commitment, not a cliche. We understand that any downtime could potentially cost you thousands of manufacturing dollars for want of hundreds of dollars of supplies. That is why our warehouse contents are tailored to our customer's requirements and most of our deliveries are made by Maxwell employees, ensuring door-to-door satisfaction and follow through.
Please note: We do not have a retail storefront. We are not staffed to accommodate walk-in business efficiently. To fully respect your time and minimize your inconvenience, we are better able to serve you if you place your order on-line for Pick-Up, or call ahead with your order. By doing so, we are able to have your order ready for your arrival. Your time is important to us.